Family vacation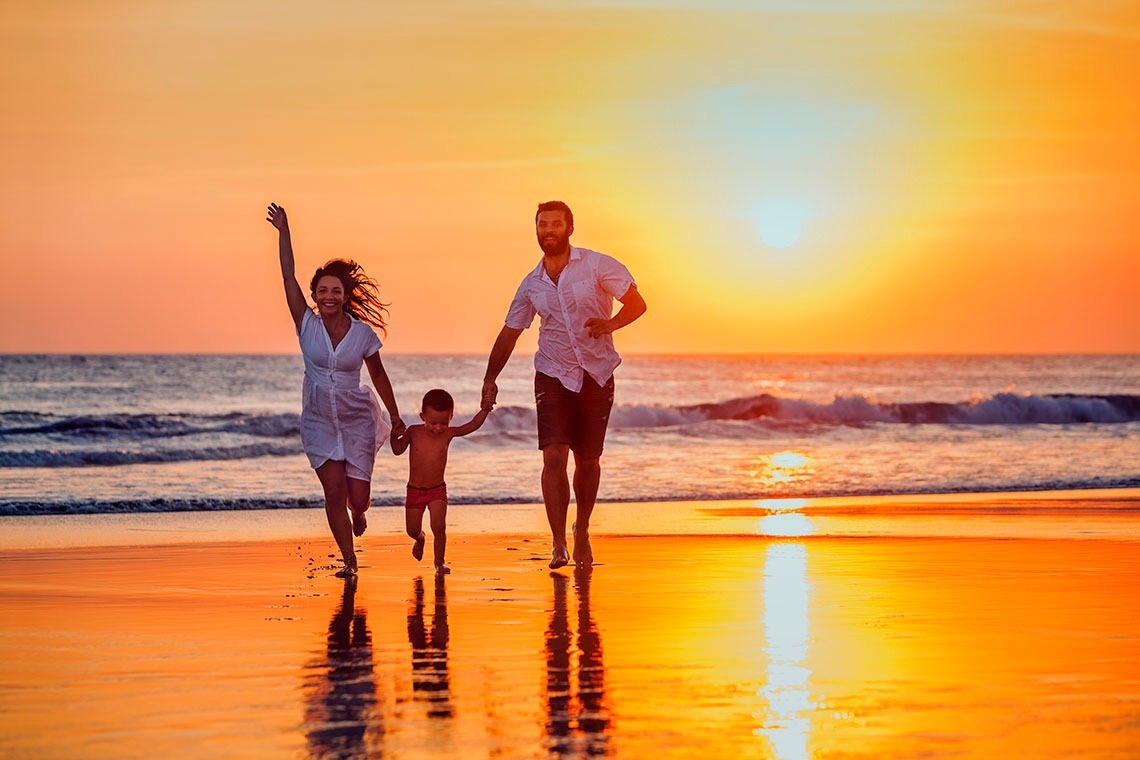 These experiences become universal when traveling alone with our children.
As an alternative, there are companies dedicated to preparing vacations for single-parent and single-parent families in groups, such as Puzle y Viajar con tu son, which we have been lovingly welcoming in our hotel for several years. Joaquín Lamas Lindo, monitor and guide of the Puzle company, has been coming to Gran Hotel del Coto since 2013; seven consecutive years stepping on our hotel every summer, and he transmits to us through this post how his experience as a monitor for single-parent and single-parent families is and continues to be.

It has a beach nearby, it is a safe hotel to do activities with children; both the activities of the hotel's entertainment program and those of the group itself.
The beach has a lot of play, it is accessible, safe and there are no crowds; families feel safe.
Another strong point is that we are in the heart of Doñana, there are families who "freak out" with the beautiful environment by which we are surrounded.
Single-parent and single-parent families, like the rest or even more, need to rest, and in this environment, the tranquility that exists, and the number of activities, make this hotel always a success.
You who work with families, why do you think they repeat?
Above all, because few hotels know you like here. They are very surprised that on the second day of going down to the buffet, or doing some activity for example, the staff calls them by name. Here we feel loved, sheltered.
Another important factor of the hotel for families and that always stands out to me is that the hotel's own facilities mean that families do not need to go outside, they find everything inside, and this is a factor that my clients appreciate frequently.
In all these years that I have been coming with different groups of families, this hotel has always treated us with affection and in the event of any incident they have always sought to resolve it without conflict by showing a good attitude, both for myself and for my clients.
Puzle does not give up reserving at this hotel for another summer?
For our company and our idiosyncrasy, this hotel is great.
It is a very familiar hotel, so it creates a bond that is very appreciated by my families, hotel guests, and the workers, who are undoubtedly exceptional.
On the other hand, Puzle seeks culture and tradition through these trips, and the hotel location is the most optimal to achieve our objectives.
An agency that works and makes exclusive trips with single-parent and single-parent families to fill the lack and need of the family situation in which they find themselves and share the same situation with other people, both children and adults; the mere fact of sharing and meeting other people creates bonds that are maintained over the years.
Is traveling with one-parent / single-parent families the same as traveling alone with a child?
No, it's not the same.
Mainly because if you go alone, you manage everything and economically the cost is higher than when you come with a package made.
The second is due to the activities that are offered to do with the group with which we come, otherwise, single-parent and single-parent families would find themselves alone during their vacation stay, in this sense, coming in a group, my clients appreciate it very much.
The third, because traveling with families in the same circumstances creates relationships of mutual support, empathy and friendship, which are probably more difficult to experience if traveling alone.
If you had to describe this type of travel in one word, what would it be?
ALLOWED: They are allowed to join in a group.
DISCOVER: A reality shared by people who have the same situation, helping to relativize the individual situation of each one.
DISCONNECT: From a routine and daily reality.
Vacations are the perfect time for a family to enjoy together.
Joaquin Lamas Lindo
Puzle Viajes monitor and guide
Comments