Safe Andalusia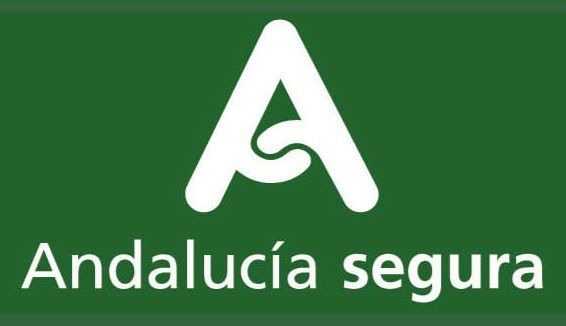 What is the distinctive Andalusia Segura?
The Ministry of Tourism has promoted a distinctive that will differentiate all Andalusian tourism companies that ensure responsibly compliance with a series of safety measures and recommendations for the prevention and protection of health.
The objective is to restore confidence to our tourism professionals and consumers, providing security to the destination. We must avoid contagion risks and establish preventive and safer procedures for the development of tourism. The stamp will be voluntary and free for any tourist establishment in Andalusia and will be valid for 1 year.
Our hotel was accredited in June 2020 prior to the start of the strangest summer in our history, we understood that to generate trust among our clients, security is the first and always hand in hand with the Administration.
The commitment to safety and hygiene regulations is total, the hotel, together with our occupational risk prevention company, developed a Reopening Plan , training for staff and a contingency plan , and a specific COVID- 19 among many other actions related to security that you can see in a more developed and detailed way at www.granhoteldelcoto.com in the CONTINGENCY AND WELFARE PLAN tab.
Obtaining this badge certifies that we comply with the measures in terms of safety and health protection contained in the Practical Guide of Recommendations directed to the tourism sector, published on the website of the Ministry of Tourism, Regeneration, Justice and Local Administration, and we We have committed to maintaining them during the validity of the distinctive that will adjust to the updated measures published in said guide and in the updates that are incorporated into the guides published on the website of the Ministry of Industry, Commerce and Tourism.
Follow us on our blog and take good care of yourself.
Comments