Sustainable destination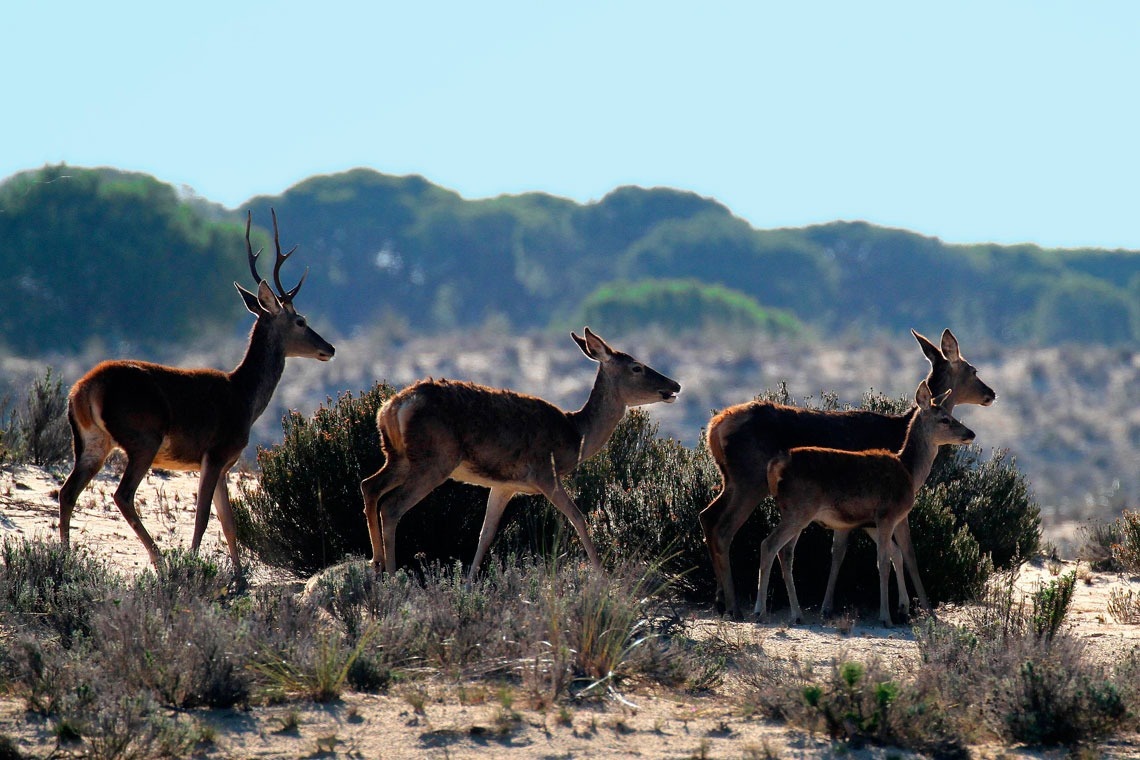 DOÑANA, IT ALLOWS US TO GROW AND BELIEVE IN A SUSTAINABLE DESTINATION.
This year we celebrate 11 years adhering to the CETS (European Charter for Sustainable Tourism) and we are celebrating, we take the opportunity to post just after holding the annual meeting, which took place on Thursday, November 19, 2020, this year telematically, we have stayed without the "little time" of the coffee break, a classic in these meetings.
Our team has put the batteries in the field of environmental responsibility and attending these types of meetings motivates us 100%, we learn a lot from the colleagues of the Natural Space, the companies that work with great quality and seriousness in the environment and the visitors themselves who increasingly know more and compare us with other national and international parks and demand that we be better hosts and responsible for the impact of our activity.
Certificate of accession 2009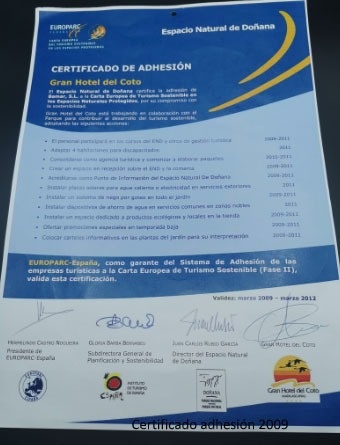 WHAT IS THE EUROPEAN CHARTER FOR SUSTAINABLE TOURISM?
The European Charter for Sustainable Tourism in Protected Natural Areas (CETS) is an initiative of the EUROPARC Federation whose global objective is to promote the development of sustainable tourism in protected natural areas in Europe. The CETS is a method and a voluntary commitment to apply the principles of sustainable tourism, guiding the managers of protected natural areas and companies to define their strategies in a participatory manner.
http://www.redeuroparc.org/actividades/carta-europea-turismo-sostenible
This year we have had a morning training:
9: 30-9: 50 COVID 19 and equipment for Public Use: Protocols. Africa Married. Technician responsible for CETS at the END. 9: 50-10: 10 COVID 19 and tourist activity: Protocols: Case study of the company Doñana Reservations. Juan B. Torre. Comercial Doñana Reservations.
10.15-10: 45 Contributions to the tourist destination Doñana through scientific discoveries. The example of the Matalascañas fossil footprints. José Mª Galán. President of the Doñana Guides Association. Question Time.
11.00-11.20 Forest Fire Prevention in the END. Pedro Jimenez. Technical Advisor of the Natural Area of Doñana.
11: 20-11: 40 Forest Management and interaction with Public Use in Doñana. Rafael Fombellida. TRAGSATEC public company technician. Question Time.
11.45-12.15 Dissemination of the Doñana Biosphere Reserve. A new territorial vision. Jesus Mateos Mateos. Technical Responsible for Dynamization of the Doñana 21 Foundation. Question Time.
It has been a very productive, enriching morning and one that has known little, thank the speakers for their magnificent work and the "leveling" of knowledge about Doñana and a special mention to the work of Africa Casado and Mari Carmen Raso Soltero in the coordination and the effort to unite a group that sometimes between day to day and this new normal is not easy at all.
THANK YOU FOR ALL AFRICA AND MARI CARMEN.
In another post later we will tell you what actions we have taken since 2009 through the way we work and in our facilities.
Follow us on our blog and take good care of yourself.
Comments